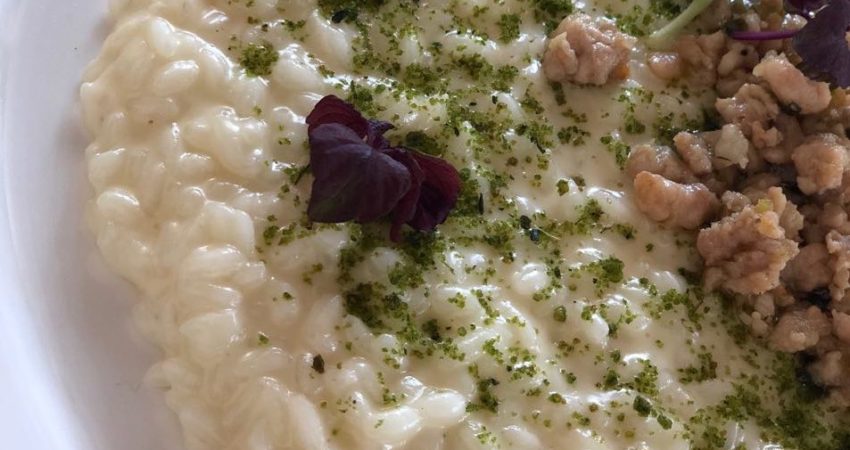 Prepared with Piedmont toma cheese fondue, rabbit with Erbaluce di Caluso and aromatic herbs by chef Cristiano Gramegna of the Osteria Rosso di Sera, Castelletto Ticino, Novara.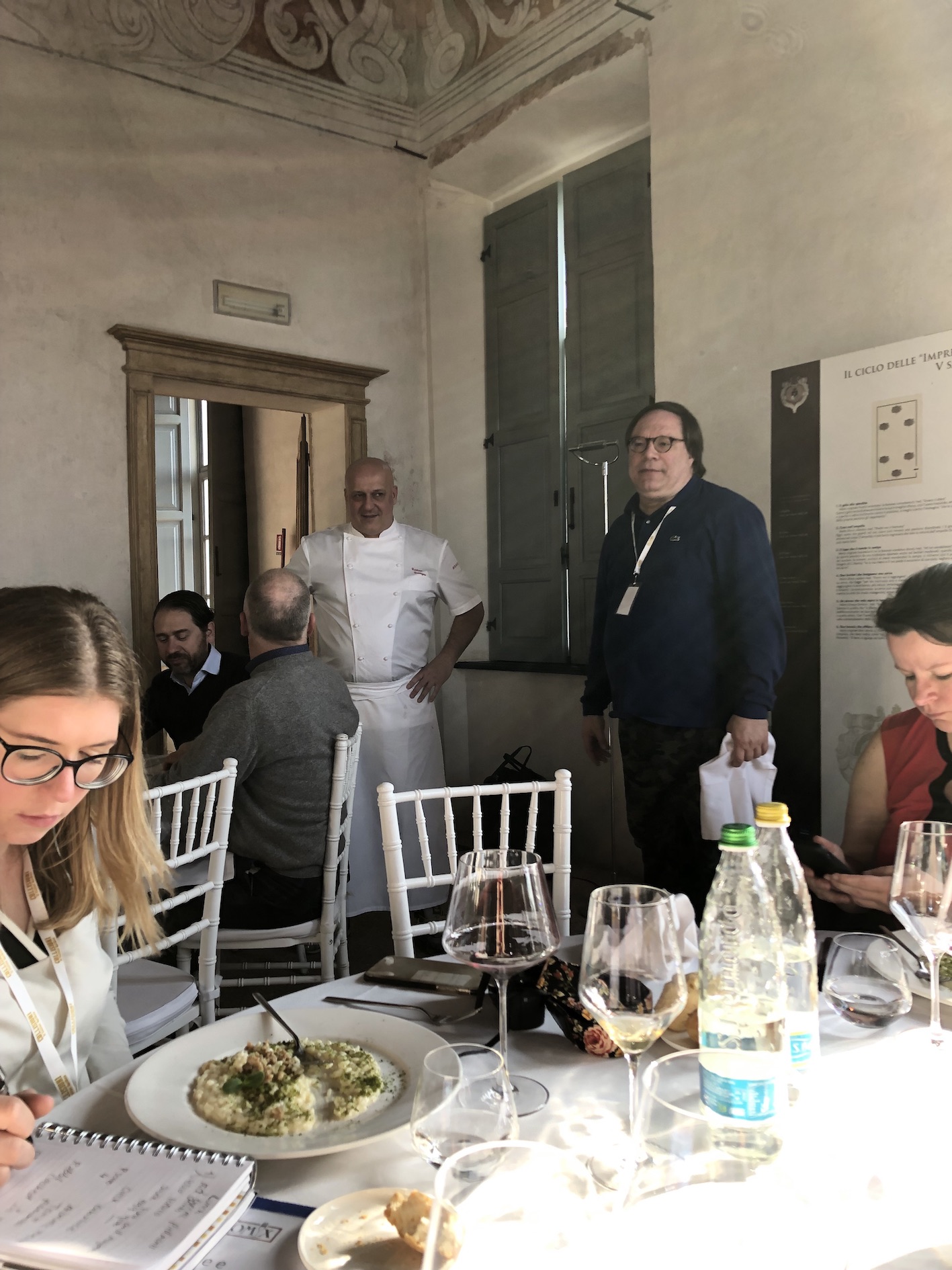 Read Blog Detail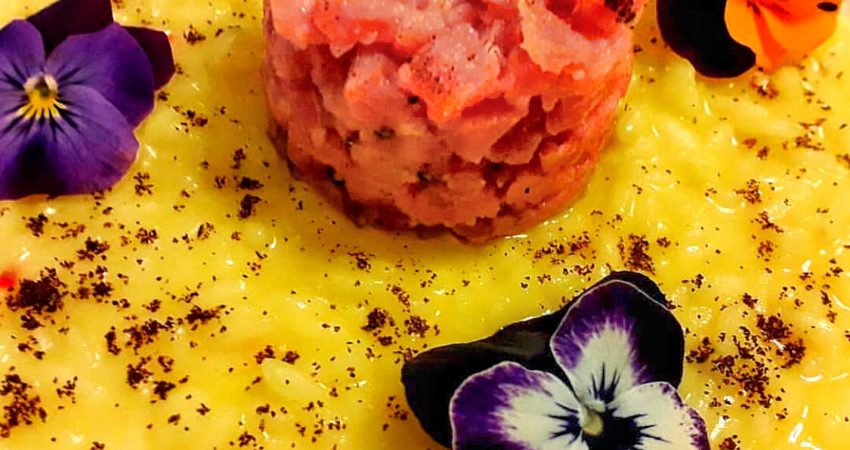 Una rivisitazione del risotto mimosa impreziosito da fiori eduli, servito con una tartare di tonno e spolverato con il caffè.
Una ricetta pensata e realizzata da Gerardo De Santo, del blog Cucinando e Risottando, con il riso di Baraggia Biellese e Vercellese DOP. La varietà di riso che Gerardo ha scelto per questa ricetta è un S. Andrea, storico riso della Baraggia dal chicco consistente. Un riso che grazie alla sua naturale capacità di rilasciare amido garantisce risotti cremosi e ben mantecati.
Ecco la ricetta!
Risotto allo zafferano con tartare di tonno al cedro e polvere di caffè, con riso S. Andrea di Baraggia DOP
Ingredienti per 2 persone
180 g di Riso Sant'Andrea di Baraggia Biellese e Vercellese DOP
1,5 l di brodo vegetale
30 ml di vino bianco
2 g di pistilli di zafferano di Triora
150 g di filetto di tonno rosso
1 cedro
Polvere di caffè tostato q.b.
40 g Parmigiano circa 27-30 mesi q.b.
20 g Burro di ottima qualità preferibilmente molto freddo (mettere in freezer almeno 1 oretta)
Olio extravergine di oliva
sale e pepe q.b.
Preparazione
Prepariamo la tartare di tonno, tagliandolo a dadini ed effettuando la marinatura con una spruzzata di cedro
spremuto e sue scorzette, olio extravergine di oliva, sale e pepe. Con un coppa-pasta di 6 cm di diametro creiamo 2 torrette e lasciamo marinare in frigo per 15 minuti almeno.
Prendiamo i pistilli di zafferano e li immergiamo in poca acqua tiepida.
Ci dedichiamo al riso, facendo scaldare a fiamma alta la casseruola e iniziando a tostare il riso a
secco.  Sfumiamo col vino (sempre a fiamma sostenuta) e facciamo evaporare la parte alcolica. Aggiugnamo il brodo vegetale caldo e lasciamo cuocere mescolando per circa 14-15 minuti, aggiungendo lo zafferano a metà cottura.
In una padella facciamo tostare la polvere di caffè per un paio di minuti.
Quando il risotto è cotto, mantechiamo fuori dal fuoco con il burro freddo e il parmigiano grattugiato e facciamo riposare 2 minuti con il coperchio.
Impiattiamo il risotto in piatto piano, battendo poi con il palmo della mano per farlo stendere in modo più uniforme, ci adagiamo la torretta di tartare di tonno e cospargiamo intorno con la polvere di caffè tostato. Aggiungiamo fiori eduli per decorare.
Creato da Gerardo De Santo.
Read Blog Detail